Check out our gallery below of pictures from the expo! OR if you want to see even more great pictures go to our facebookpage here.
Friday. 2.30 – 3pm KITCHEN GARDEN WORKSHOP
How to set up a organic vegetable garden
Growing food organically is the only real recipe for your health. Leonie will guide you through all the different elements you need to have a succesful productive edible garden.
We will discuss how to get started, garden design, soils, planting, what you need to do to have plants bursting out of the ground, and aftercare.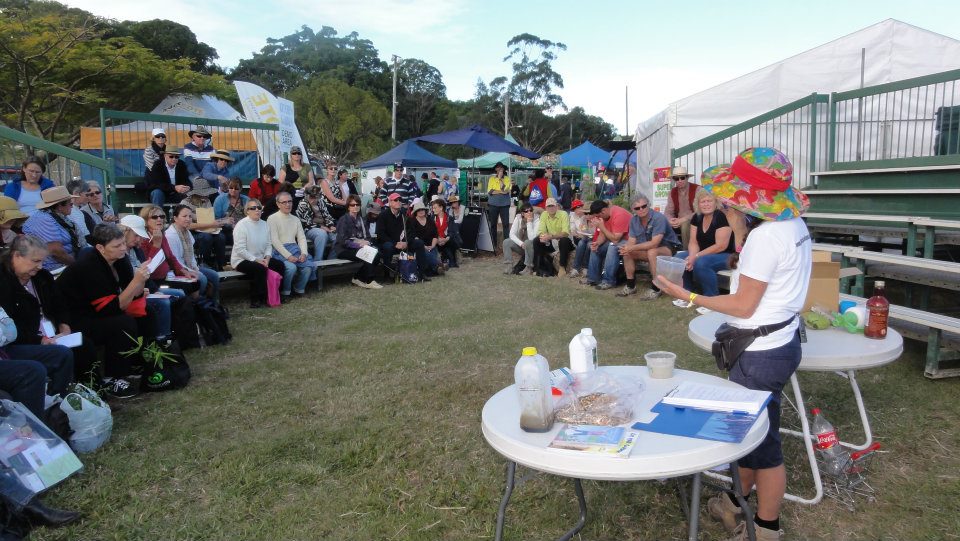 Saturday 12.15 – 12.45 KITCHEN GARDEN WORKSHOP
Leonie will demonstrate her very successful method of No Dig gardening. You can set up a no dig garden anywhere - on top of concrete, gravel, in tanks and of course soil.


Sunday Noon – 12.30 KITCHEN GARDEN WORKSHOP
Organic Gardening: How to grow food bursting with health.
Anyone can just plant a seedling and maybe it will grow, but plant your seeds and seedlings organically and you have plants that will be healthier, will grow faster and be more resistant to pests. Let me share with you all the processes involved with growing food organically.


healthy plants - healthy you

[
gal
]
17
[
/gal]
Need A Guest Speaker?
Have an upcoming conference, seminar or workshop. Leonie is a passionate speaker with extensive experience in edible gardens focusing on childrens health. Enquire here...
Click here
Latest News
Join our Newsletter
Find out the latest news and happenings with Edible School Gardens.
sign up here >>