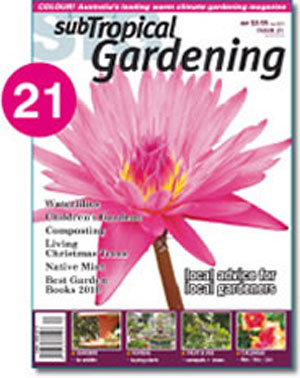 Eat Your Garden by Leonie Shanahan

An inspirational book especially geared towards children. The book addresses warm climate gardening and includes a monthly planting guide. It also includes a large number of fun activities that can be undertaken in the garden. A great present for young gardeners.

(Review Arno King).
Publisher: Self Published, 2010 RRP $39.95
Available from www.EdibleSchoolGardens.com.au
Need A Guest Speaker?
Have an upcoming conference, seminar or workshop. Leonie is a passionate speaker with extensive experience in edible gardens focusing on childrens health. Enquire here...
Click here
Latest News
Join our Newsletter
Find out the latest news and happenings with Edible School Gardens.
sign up here >>