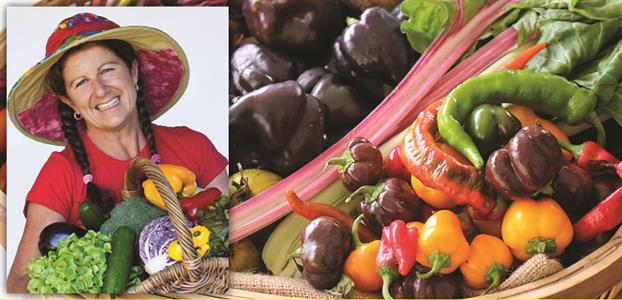 I will be speaking at the Brisbane tomato festival each day at 10am.
On Saturday I will be speaking about my favourite topic Healthy soils, Healthy food, Healthy you – how to create the best soils to grow organic food and abundant food and tomatoes.
On Sunday I will be speaking about my passion of Gardening with children at home and school speaking about my 15 years experience in this field and passing on my best tips and hints. I'll also be doing some tomato seed saving workshops with children on Sunday afternoon
FREE ADMISSION
Join The Diggers Club and the Friends of Brisbane Botanic Gardens at Mt Coot-tha for the inaugural Brisbane Tomato festival! Best In Show Competition! Bring your best tomato or relish for judging by our experts - first place receives a prize!
Saturday 20th and Sunday 21st October 2018
From 8am Onwards
Take part in Diggers famous Tomato Taste Test - try and rate a selection of heirloom tomatoes both days from 11am - 1pm
Pop up shops - The best kind of shopping, garden shopping! Seeds, plants, gardening materials, cooking gadgetry and tomatoes of course.
Free talks both days - indulge your passions with gardening and cooking demonstrations
Meet The Diggers Club Team - your chance to talk heirlooms and gardening with our experts.
Meet the Friends of the Botanic Gardens - talk to the people who support this beautiful space
Plant Creche for your special purchases
Kids activities both days

Walk Information & Bookings
Walks leave twice daily (Monday - Sunday) from the visitor information Centre at 11am and 1pm. It is not necessary for individuals or small groups to book these walks. Large groups or groups with a special interest can make a booking for a customised tour by phoning (07) 3403 2535|
Where?
Brisbane Botanic Gardens Mt Coot-tha,
Mt Coot-Tha Rd Toowong,
Toowong QLD 4066, AU
Need A Guest Speaker?
Have an upcoming conference, seminar or workshop. Leonie is a passionate speaker with extensive experience in edible gardens focusing on childrens health. Enquire here...
Click here
Latest News
Join our Newsletter
Find out the latest news and happenings with Edible School Gardens.
sign up here >>